Blog
Physical activity for the young people
July 05, 2019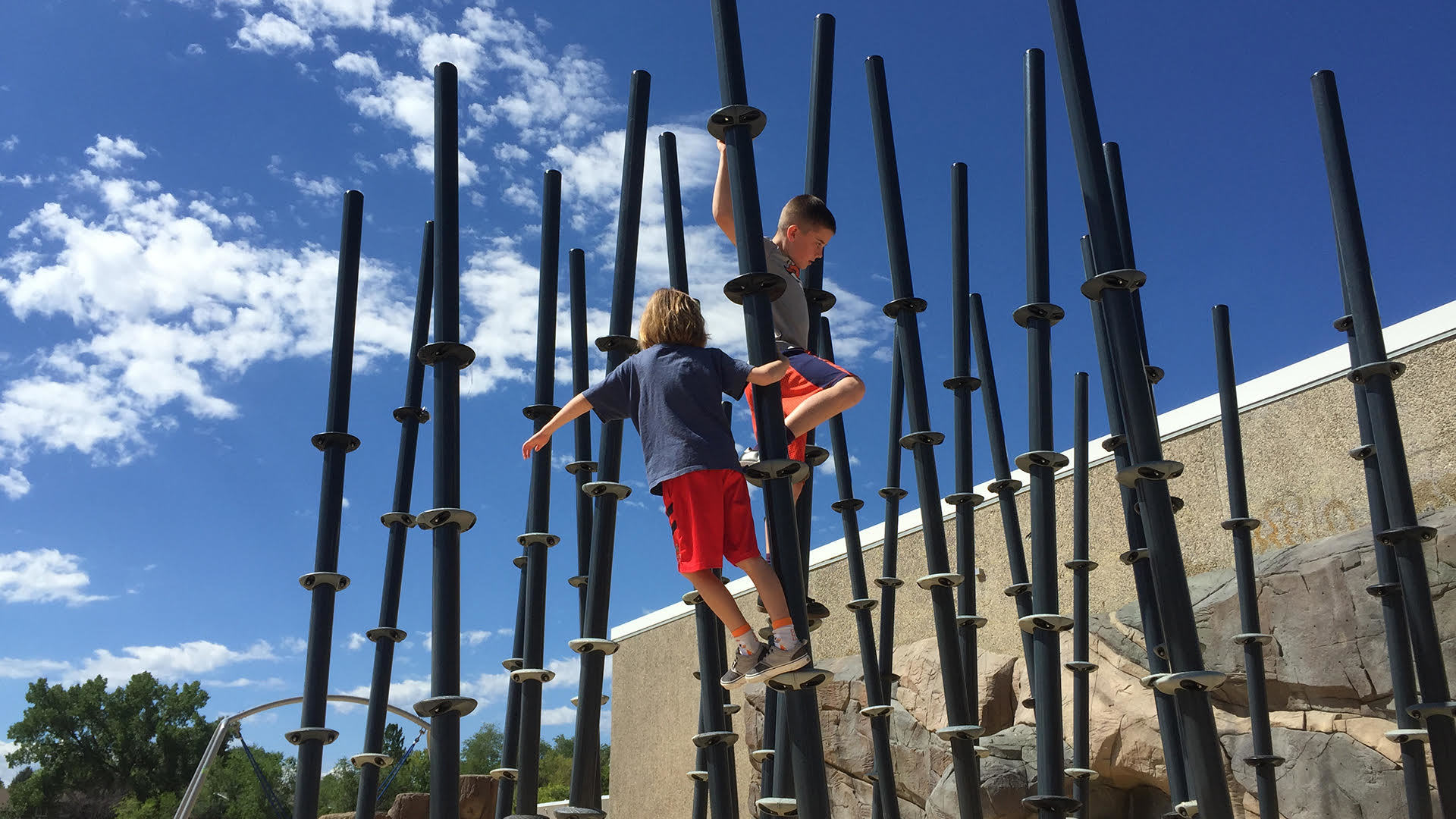 It is well established that staying physically fit all of one's life is a consequence of the positive exercise experiences one has had during childhood and adolescence.
Physical literacy is directly developed from the particular group of activities a child has practiced. Unfortunately, lacking this crucial know-how will lead many children to abandon sports and physical activities for passive hobbies instead.
Physical literacy comes from developing motor skills such as running, jumping, throwing, catching, swimming, skating, climbing and pushing. These skills serve as building blocks for all future sports. Accordingly, they can develop four qualities.
1. Flexibility
2. Cardiovascular endurance
3. Speed
4. Muscle strength
There is a specific window of opportunity for each new skill a child learns that we call "the sensitive phases of development". This is the optimal timeframe in which a child can attain skills that will let them reach their full potential later on. Think of it as storing up a skill for future development, depending on the sport they'll practice.
All children, therefore, must have a good command of basic motor and sports skills for a population to be healthy and active.
Here is a table showing the estimated ages for optimal development.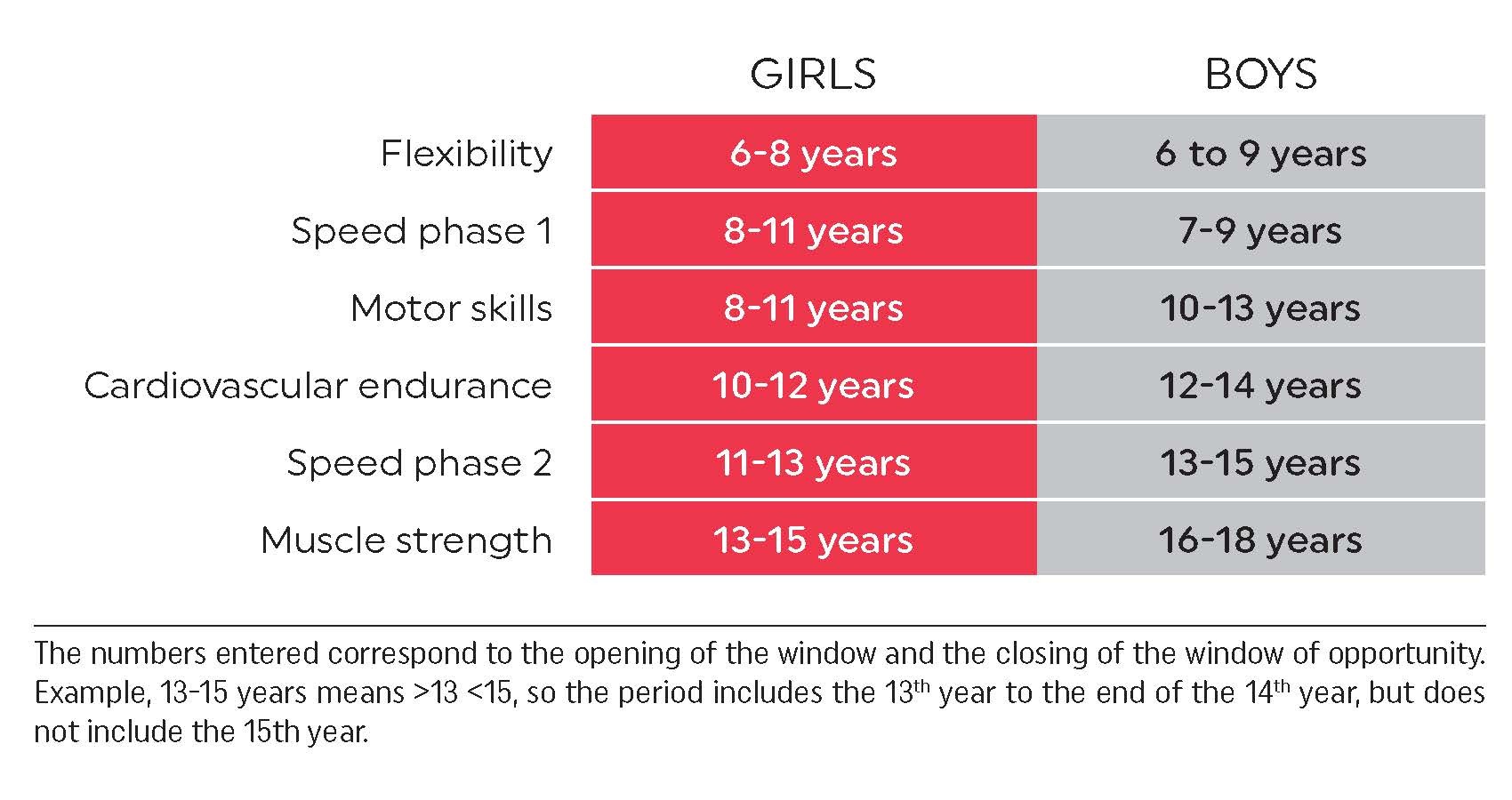 As the graph demonstrates, most of the elements of physical literacy develop very early, often before the age of 13.
Trekfit's training circuits and urban obstacles, designed for jumping, climbing, pushing and pulling, not only develop all of these different fundamental motor skills, they also provide a fun space to promote muscle strength, which is best developed between the ages of 13 and 15.
Teenagers who don't want to go to a gym to work out can get the same results by using Trekfit's circuits. Moreover, the information panels are clear and include options for varying intensity. Teenagers will be able to challenge each other and since they are using their own body weight, the risk of injury is practically nil.
There's a Trekfit circuit waiting for you today!

TREKFIT's fitness circuits and urban obstacles, with their jumping, climbing, pushing and pulling elements, work different fundamental motor skills and are also a great play area for developing the last of the components; muscle strength, which ranges from 13 years old to 18 years old.
Teens who do not wish to do traditional indoor weight training can achieve the same muscle results using TREKFIT's outdoor fitness equipment and urban obstacles.
Adolescents will be able to challenge themselves against each other using body weight movements instead of lifting heavy loads which can cause injuries.
We are waiting for you!!